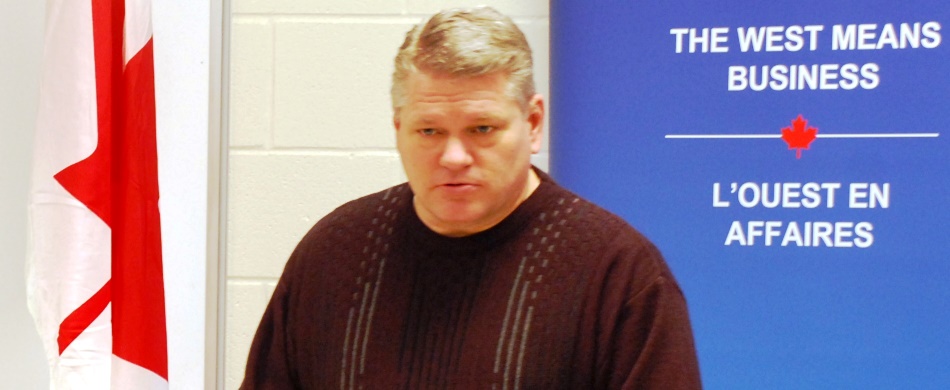 Harper Government Investment Supports Skills Training at Cumberland College
March 5, 2015
Aspiring electricians and industrial mechanics in Saskatchewan will benefit from increased training opportunities thanks to a $92,000 investment announced today by Randy Hoback, Member of Parliament for Prince Albert, on behalf of the Honourable Michelle Rempel, Minister of State for Western Economic Diversification.
With support from the Government of Canada, Cumberland College will purchase new equipment to expand their Electrical and Industrial Mechanics certificate programs. The expansion will allow the College to offer a second intake per year for both programs, resulting in an additional 36 electricians and 24 industrial mechanics entering the workforce over four years.
With Saskatchewan's growing economy, this project will help to address the need for skilled workers. This will be accomplished by increasing training opportunities and improving access for individuals in northern Saskatchewan. Doing so is strengthening our communities and helping prepare workers for well-paying jobs that meet the needs of our economy.
Quick Facts
Cumberland College offers skills training on campuses in Nipawin, Melfort and Tisdale, providing opportunities for students to learn in their home communities across northeast Saskatchewan.
Equipment purchased with this funding will include drills, hand tools, circuit boards and storage containers to be used at the Nipawin campus and within the new dual credit Electrical program being offered in Hudson Bay this fall in partnership with North East School Division.
Dumont Technical Institute is currently partnering with the College to offer the Electrician Applied Certificate program in Nipawin.
Quotes
"Our Government is committed to creating jobs and economic growth. With the increased demand for local skilled workers, we are investing in training that will help meet this need so that our economy can continue to grow and so that individuals can access high-paying jobs in expanding industries."
Randy Hoback, Member of Parliament for Prince Albert
This funding from Western Economic Diversification Canada is extremely important to Cumberland College. This funding will allow Cumberland College to further expand our offerings in both Electrical and Industrial Mechanics programs, thereby helping the province to address its skills shortage. Thus, in a very real way, these funds help Cumberland College to remain responsive and to directly address the skills training and labour needs of Saskatchewan"
Tom Weegar, President and CEO, Cumberland College
Additional Links