July 14th – Vimy
July 14, 2012
At Vimy; going to tour the tunnels. 600,000 soldiers died in this area:
What an honor. Being asked to lay a wreath @ Vimy on behalf of the Government of Canada: 
Troop looking over a trench at Vimy. We also toured tunnels. Vimy is overwhelming, amazing, sobering: 
Gathering before our service @ Vimy. No picture can do the monument justice:
Raining hard before the ceremony. It doesn't fiz on these guys+gals. They are honored to be here!: 
Left a wet Vimy! Now on the bus to Nijmegen. Emotional morning! What a great Canadian War memorial:
Bastille Day! Happy Birthday France!
Busy morning.  Up at 5am and had breakfast.  I forgot how good French bread is.  And the cheese….wow!!!!
We are on the bus heading to Vimy.  I've started reading up on the battles.  It is numbing the number of lives that where lost.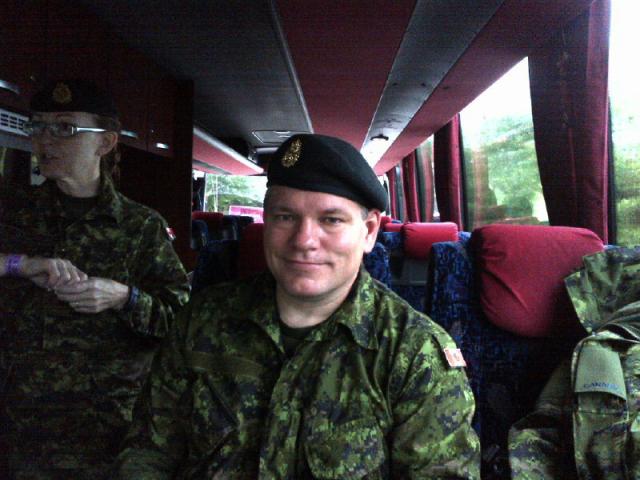 Troop moral here is good – I've already met quite a few of our troops.  Their stories of the training, and the competitive nature instilled in their teams.
They are very tight knit groups.  You can tell they have spent many hours together.
The forecast for today is rain so we are in are rain jackets, temp is warm.  Must say the crops here look good.