July 16th – Evening before the March begins
July 16, 2012
Well it is the night before the March.  My feet are taped, my backpack is packed and weighed, my clothes are laid out, my boots are cleaned and polished, and I just showered.
I'm a little nervous or excited – not sure which!  It has been raining off and on all day, and the grounds are muddy.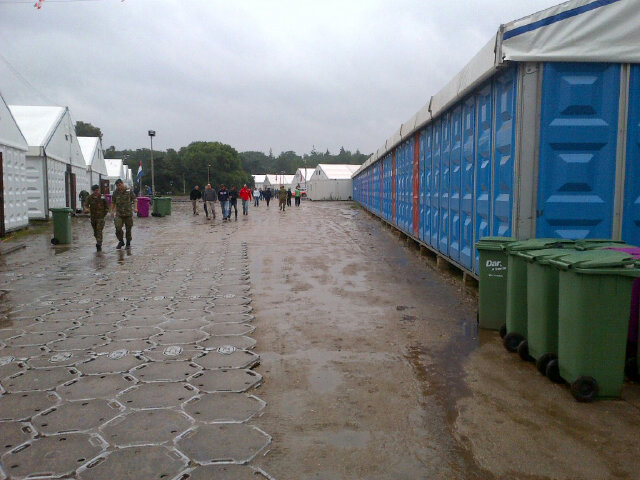 There is a good crew of guys here.  I bought them all lunch today as a thank you for including me.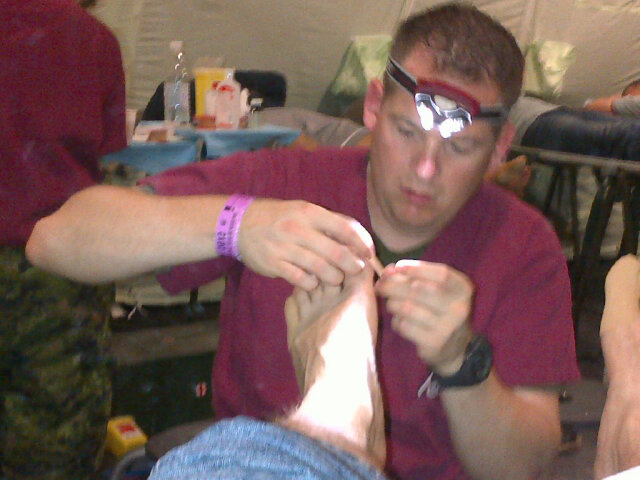 It is now 10 pm.  We are up at 4 am,  so I am going to bed.   I'm not sure if I will sleep so I downloaded a boring movie.  Good night